*This post may contain affiliate links. As an Amazon Associate we earn from qualifying purchases.
If you are an investor interested in the precious metals market, you have probably noticed the next few decades are going to be a big for gold mining companies.
Soon the industry may feel a little outdated and the third-world mining camps and industrial pollution is doing little to amend that reputation, but the business of gold mining is as essential to the global economy as it has ever been.
As elite mining companies continue to jockey for position at the top, one thing is for certain: there are investment dollars to be made with successful gold mines.
Want to try your own hand at gold mining? To see the most popular gold panning/mining kits just click here. 
FAQs about Gold Mining Companies
1. What Do Top Gold Mining Companies Have In Common?
The largest gold mining companies in the world are based, generally, in places where there have been successful mining operations previously, such as in the American West, South Africa and Australia. Because there is no conclusive way to determine where the next gold strike will occur, operations can be in several locations with a plurality in Indonesia, West Africa and South America.
Overhead can be onerous for gold mining companies so illiquid assets are common. The cost of doing business is burdensome when an industry has to cross many national borders. Therefore, gold mining companies often work in parts of the world where corruption is common, and allegations of international law violations are not uncommon.
We would be remiss not to point out that every company we review in this article has some sort of environmentally friendly initiative that runs counter to the claims of environmental damage from poor governments who seek to make money off fines. Veracity is problematic on both ends.
2. What Other Revenue Streams Do Gold Mining Companies Have?
The most common alternate revenue for gold mining companies is copper mining, plus the mining of other natural resources.
3. How Do Gold Mining Companies Grow?
It can take a new gold mine years to get into production and decades longer to become profitable. For a gold mining company to grow, it must either invest for years in a new mine, buy a smaller mining company with a promising mine or contribute capital to be cut in on the profits of an operation already being run by another mining company.
4. Where Can I Buy Shares in a Gold Mining Company?
It's not difficult to invest in gold. Shares in gold mining companies can be purchased on most major trading platforms or in a mutual fund, depending on the products offered by your financial institution.
Take a Closer Look
To present to you accurate summaries of the top 10 gold mining companies, we did our homework. We reviewed media coverage of the mining and metals industry, gathered information available from regulatory bodies and analyzed data furnished by national governments.
Additionally, we studied media coverage alleging improper business conduct on the part of mining operations and studies conducted by Human Rights Watch and the United Nations.
We paid special attention to allegations of environmental and human rights crimes, stock prices over the last five years, forecasts for the upcoming years and any major developments in active mines or the acquisition of active mines.
Range of Assets of the Top Gold Mining Companies
The companies we reviewed for this article range in the total value of their assets from $782 million to about $30 billion, with a median around the $10 billion mark.
Who We Reviewed
Barrick Gold Corporation
Newmont Mining Corporation
AngloGold Ashanti
Kinross Gold Corporation
Goldcorp Inc.
Newcrest Mining Limited
Polyus
Gold Fields Limited
Agnico Eagle Mines Limited
Freeport-McMoran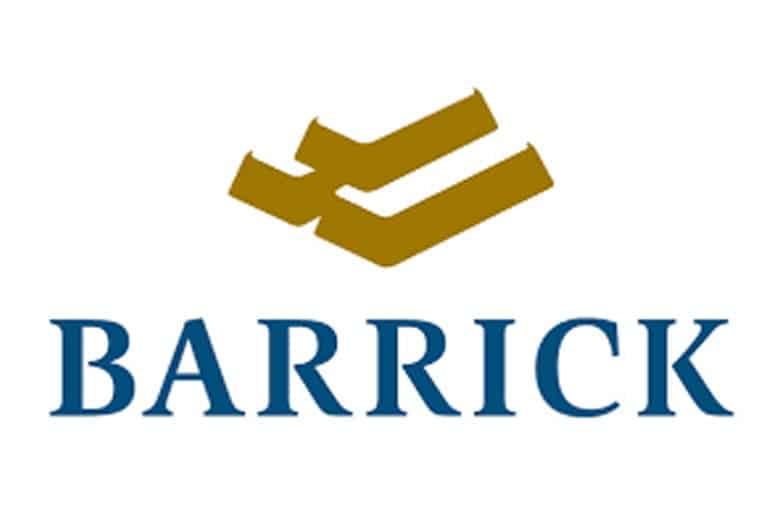 Barrick Gold Corporation
Features
Barrick Gold Corporation is the largest gold mining company in the world, although its status is far from assured going forward. The company is headquartered in Toronto and operates mines in Canada, the United States, the Dominican Republic, Argentina, Peru, Papua New Guinea and Chile.
Despite some far-flung operations, Barrick makes the vast majority of its revenue in the Americas. Barrick recently agreed to a lucrative mutual investment with the Chinese mining giant Shandong Gold in an effort to retain its premier status.
Pros
Charitable programs for native American tribes
Adheres to the Voluntary Principles on Security and Human Rights
Invests in renewable energy
Cons
According to Human Rights Watch, private security forces hired by Barrick committed extensive human rights violations
Dumped cyanide compounds into Argentine rivers
Value of the Company
Barrick's assets are valued at roughly $15.7 billion.
To Learn More
Output in Ounces
Barrick produced 1.2 million ounces of gold in the most recent quarter.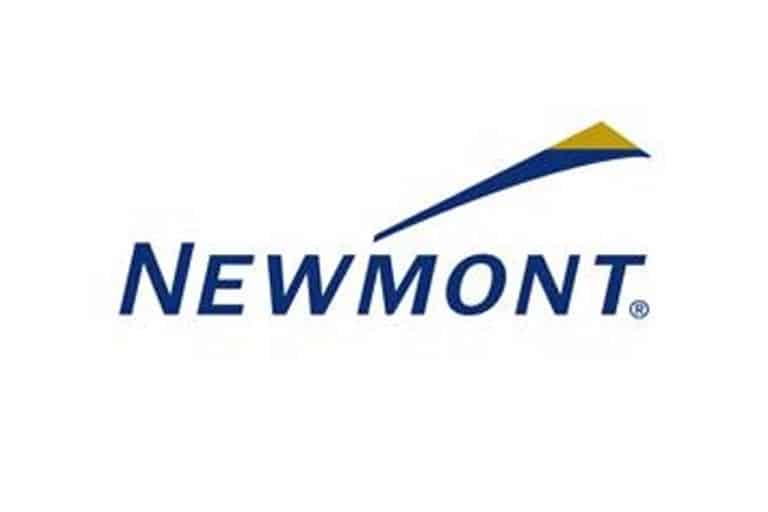 Newmont Mining Corporation
Features
The second largest mining outfit in the world is the Greenwood Village, Colorado-based Newmont Mining Corporation. Newmont has active gold mines in Nevada, Australia, Ghana, Peru and Suriname.
The company's all-in sustaining cost margins have eclipsed those of Barrick. Despite a recent pullback in share prices, projections for growth insinuate Newmont will be the industry leader in short order.
Pros
Launched an ecosystem conservation program
Ostensibly committed to conflict-free gold
Cons
Received improper tax cuts in Nevada
Polluted the Bayat Bay in Indonesia in 2004
Forced relocation of native residents of Ghana in 2009
Value of the Company
The total value of Newmont's assets is about $20.5 billion.
To Learn More
Output in Ounces
In the recent quarter, Newmont produced 1.45 million ounces of gold, about the same amount as Barrick.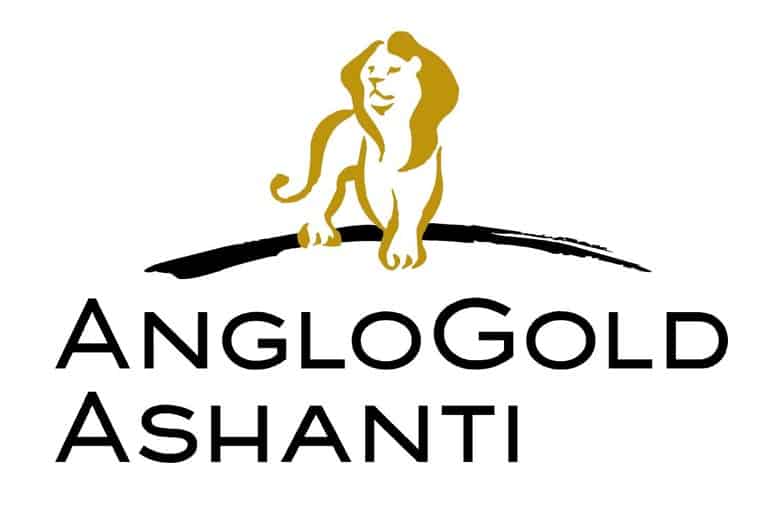 AngloGold Ashanti
Features
Aside from Newmont, the Johannesburg-based mining company AngloGold Ashanti represents Barrick's strongest competition for the top spot in the industry. The company has operations in Argentina, Brazil, Colombia, South Africa, Tanzania, Ghana, Guinea, Mali, the Democratic Republic of Congo and a few remote islands in the South Pacific. Modest growth projections suggest Newmont is stronger competition for Barrick, but AngloGold Ashanti is a nascent uptrend that should hold fpr the next few years.
Pros
Launched an environmental sustainability program
Claims a fierce commitment to human rights
Cons
Has sanctioned unacceptable safety standards in platinum mines in 2006 and 2008
Has a long track record of environmental issues
Value of the Company
The value of AngloGold Ashanti's assets is around $9.5 billion.
To Learn More
 https://www.anglogoldashanti.com/
Output in Ounces
The company produced 659,000 ounces of gold in the most recent quarter.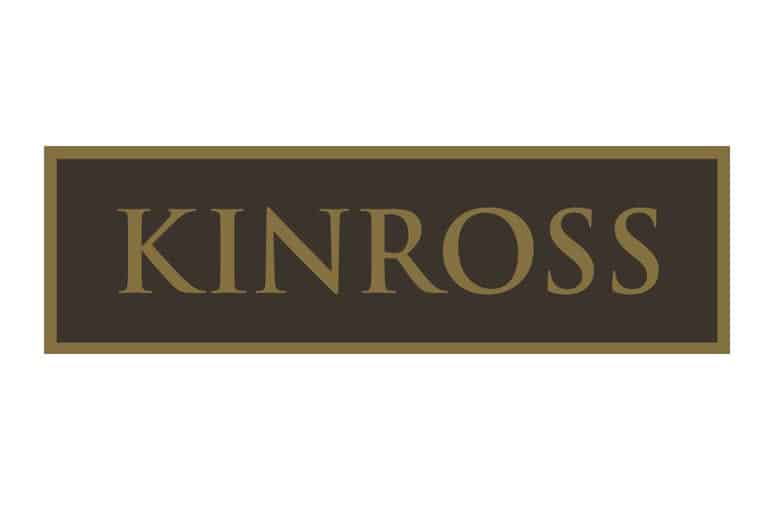 Kinross Gold Corporation
Features
The Kinross Gold Corporation is a mining company with its headquarters in Toronto and active mines in the United States, Brazil, Ghana, Mauritania and Russia. Historically, the company has expanded by conducting mergers and acquisitions to grow in new markets. That has informed projections for substantial growth alongside their successful extant projects.
The company's recent downturn was unfortunate yet in-line with expectations and should not disrupt a healthy future.
Pros
Received an A- ranking for social responsibility
Reputation for safe environmental management
Robust education-related donations
Cons
Inspired strikes among Mauritanian workers
Accused of corruption in Mauritania
Value of the Company
Kinross is valued at $9.1 billion.
To Learn More
Output in Ounces
In the most recent quarter Kinross produced 487,000 ounces of gold.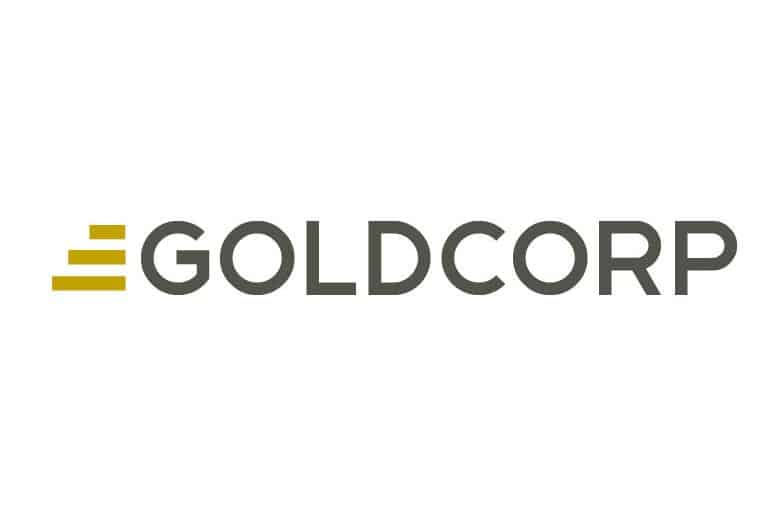 Goldcorp Inc.
Features
Goldcorp is one of the largest gold mining companies in Canada, with a headquarters in Vancouver and operations in Canada, Mexico, Honduras, Guatemala and the Dominican Republic. The company has a strong reputation as an environmentally responsible operator and a fair employer with the Canadian reputation.
The company has faced a number of legal issues, but has yet to be proven to be at fault for any major infraction common among gold mining companies. The last five years have been difficult for Goldcorp but the future projections are good.
Pros
Joined the International Council on Mining and Metals
Adheres to the voluntary International Cyanide Management Code
Cons
Polluted swaths of Central American rainforest
Allegedly mistreated Guatemalan workers
Sanctioned illegal logging in the Dominican Republic
Value of the Company
As of the most recent quarter, Goldcorp is worth about $21.5 billion.
To Learn More
https://en.wikipedia.org/wiki/Goldcorp
Output in Ounces
In the most recent quarter, Goldcorp produced 1.2 million ounces of gold.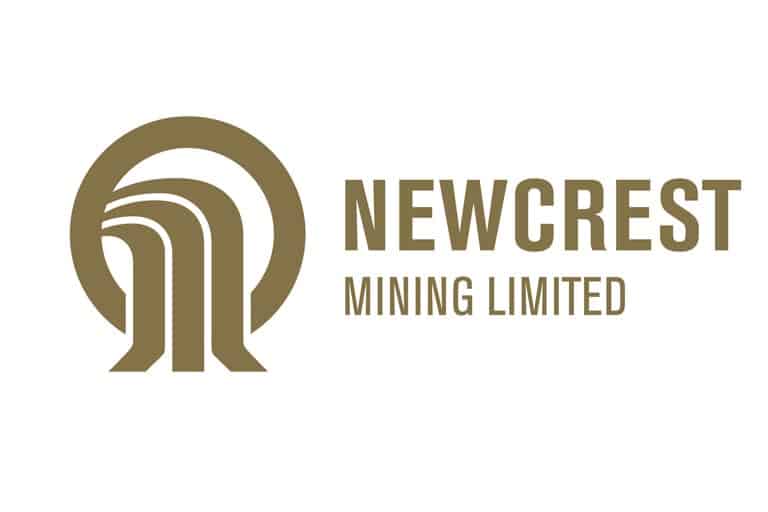 Newcrest Mining Limited
Features
Although Newcrest Mining Limited was founded in New York, it is now among the largest gold mining companies out of Australia. The company's mines are concentrated in Australia, with ancillary operations in Papua New Guinea, Indonesia and the Ivory Coast.
The company's second-most profitable revenue stream behind gold is copper, which Newcrest mines across the company's home country. In 2010, Newcrest merged with Lihir Gold, one of the largest Indonesian gold mining companies, to become a more competitive force in the industry.
Pros
International Council on Mining and Metals member organization
Business model integrates environmental management
Cons
Accused of human rights violations in Honduras
Polluted tracts of the Indonesian rainforest
Value of the Company
Newcrest Mining is worth approximately $10.2 billion.
To Learn More
Output in Ounces
Newcrest Mining produced about 436,000 ounces of gold in the most recent quarter.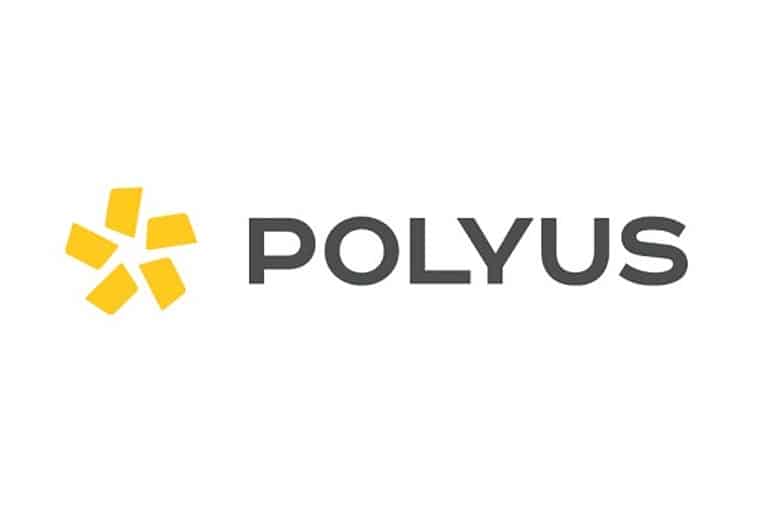 Polyus
Features
Polyus is the largest of Russia's gold mining companies with a headquarters in Moscow and operations throughout Siberia and Russia's easternmost provinces.
The firm's all-in sustaining costs are the worst among the companies reviewed for this article. Polyus has overcome those costs to fuel massive increases in share price over the course of 2015 and 2016, after which the price stabilized.
The company's new management team has inspired investor confidence in Russia and solid growth projections from forecasters around the world.
Pros
Gives lip-service to hot-button environmental issues
Makes semi-optional payments to the Russian government
Cons
Payments to the Russian government may be illegal
Accused of money laundering
Value of the Company
Polyus is worth around $6 billion.
To Learn More
Output in Ounces
Polyus produced 776,000 ounces of gold in the most recent quarter.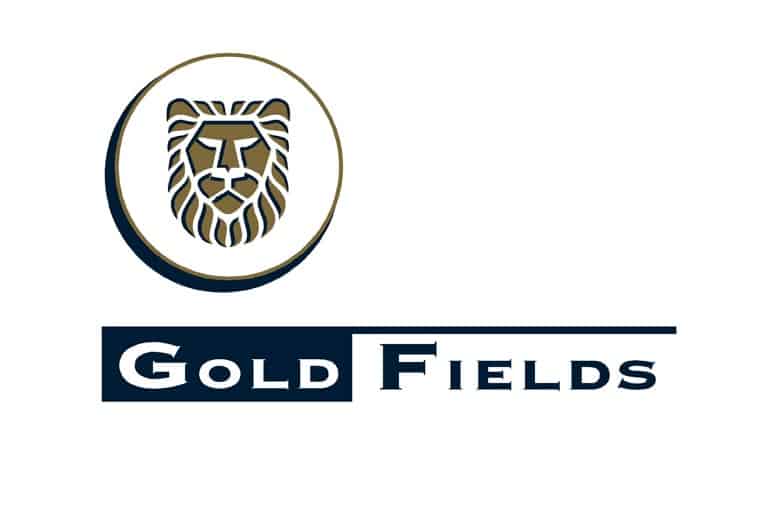 Gold Fields Limited
Features
Gold Fields Limited is the second-largest of South Africa's gold mining companies. The company is headquartered in Johannesburg, and it has active operations in South Africa, Ghana, Australia and Peru.
Gold Fields has historically relied on acquisitions to expand the company's presence in regions where it is already active. The company runs a very efficient operation in terms of all-in sustaining cost compared to the largest gold mining companies in the world.
Despite a checkered past, Gold Fields is on a bullish trajectory.
Pros
Espouses a commitment to environmentally conscious energy
Consistently decreases fossil fuel consumption
Cons
Accused of bribery in South Africa
Faces major lawsuits related to lung disease in workers
Value of the Company
As of right now Gold Fields Limited is valued at $12.16 Billion
To Learn More
 Output in Ounces
In the most recent quarter, Gold Fields produced 606,000 ounces of gold.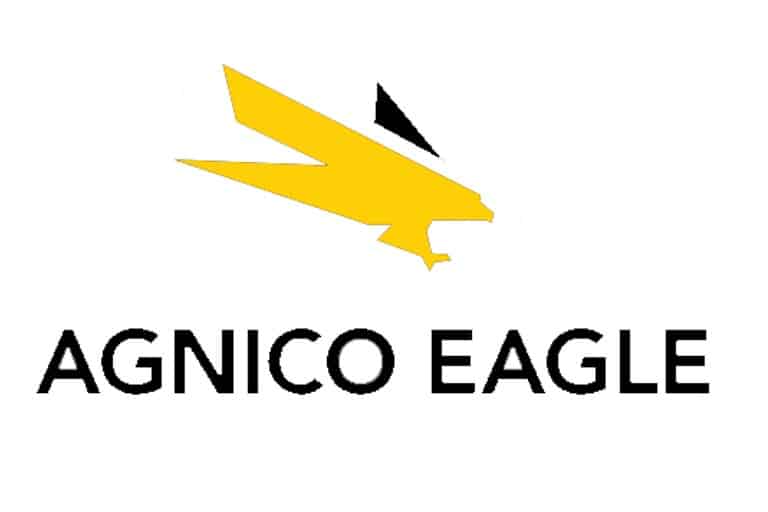 Agnico Eagle Mines Limited
Features
Agnico Eagle Mines Limited is one of the largest gold mining companies in Canada. Its headquarters are in Toronto and it has operations in Canada, Mexico and Finland. Despite a hit to share prices early in 2018, the company's share value has climbed by 18 percent since 2014. Its share price also beat third quarter earnings and revenue expectations to maintain the company's long-term uptrend.
Pros
Strong record of coordination with indigenous authorities in Canada
Supports human rights initiatives for workers
Committed to conflict-free gold production
Cons
Funded an environmentally controversial project in the Amazon
Bankrolled a dubious project in the Arctic circle
Value of the Company
Agnico Eagle Mines Limited is worth around $7.8 billion
To Learn More
https://www.agnicoeagle.com/English/home/default.aspx
Gold Output In Ounces
In the recentr quarter, Agnico Eagle produced 523,000 ounces of gold.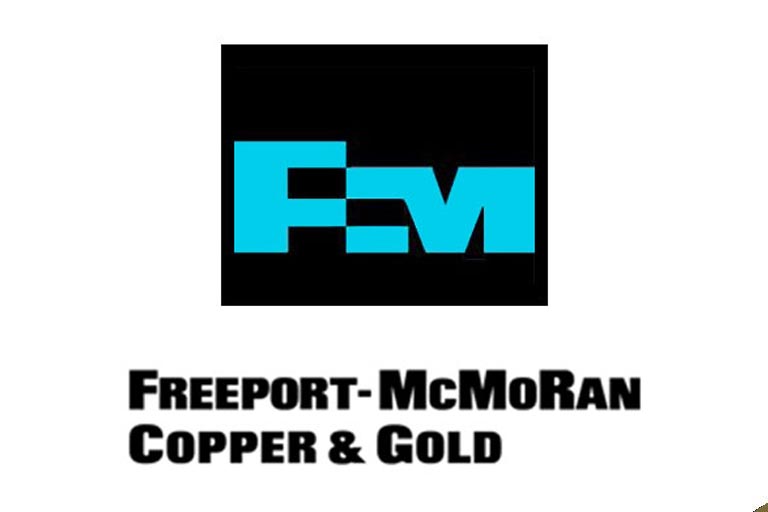 Freeport-McMoRan
Features
Freeport-McMoRan is the largest of Arizona's gold mining companies. The firm operates primarily in the American West but it also has active mines in Chile, Peru, Spain and Indonesia. The company's gold business lags behind its performance in molybdenum and copper production.
In the last five years, Freeport-McMoRan's share price is down nearly 70%, but projects are in the works to put the company back on track. As of the third quarter of 2018, the company is on a nascent uptrend.
Pros
Stringent human rights policy
Conducts voluntary environmental reviews
Cons
Accused of environmentally unacceptable business practices by the Indonesian government
Inspired strikes in the Indonesian workforce
Value of the Company
Freeport-McMoRan total assets are worth about $37.3 billion.
To Learn More
Gold Output in Ounces
In the most recent quarter, Freeport-McMoRan produced 402,000 ounces of gold.
The Verdict
Among these companies, it is most likely Newmont will overtake Barrick as the largest gold mining outfit on the planet and a share price to reflect its achievement. That being said, it is hard to bet against a company with the track record of a firm like Barrick, especially when you consider its new partnership with Shandong Gold.
The only other firm with a realistic shot at overtaking the reigning champion is AngloGold Ashanti, which, admittedly, does not have as strong a chance as Newmont. If the heavyweights are too thick for your blood, consider investing in Agnico Eagle or Freeport-McMoRan, dark horse companies with strong projections. No matter what, do not miss out on the gold market.